Contacts
---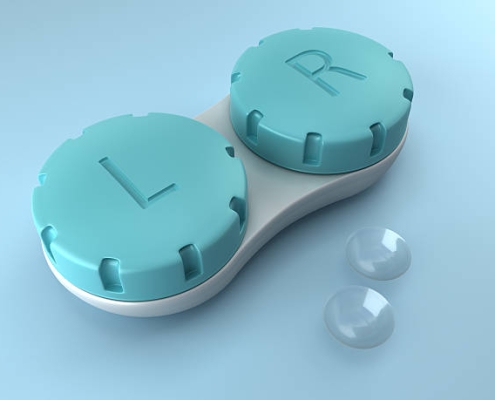 At Nashville eye group we love to fit contact lenses.
While there are a few conditions that prohibit contact lens wear, we believe that with our technology and superior products we can fit almost anyone that really wants to wear contacts.
A contact lens fitting or evaluation is a service that includes everything necessary for the prescribing of a contact lens. It requires additional history, tests, and analysis. Plus the doctor is taking medical responsibility for the new prescription. Sometimes, diagnostic lenses are dispensed and follow-up visits are necessary which are included in the fee. The evaluation period is typically up to 60 days. The fee for the evaluation is variable depending on the complexity of the case.*
At Nashville Eye Group, we fit contact lenses for typical nearsightedness and farsightedness, as well as toric lenses for astigmatism and bifocal contacts for those over 40. We have a full line of cosmetic tinted contact lenses as well
We also fit difficult cases like keratoconus (gradual bulging of the cornea from the normal round shape to a cone shape), pellucid marginal degeneration (a bilateral thinning in the periphery of the cornea), and other eye diseases.
Modern scleral contact lenses
Scleral contact lenses are the newest class of contact lenses that we use.  They are not really new as they have been around for decades.  They have come back into use by the creation of new designs, materials and manufacturing capabilities that have made them more practicable.  They can be useful for the management of conditions that create corneal irregularity like keratoconus or pellucid marginal degeneration or post-surgical irregularity after ocular trauma, corneal transplants, or severe dry eyes. Patients that can't be corrected to normal 20/20 vision can often benefit from these lenses.
We use all of the best suppliers of contact lenses, including:
Fees for professional services (evaluations, fits, refits, etc.) are due on the day services begin. Fitting fees include 60 days of contact lens related service. Fits extending beyond 60 days will require additional fees. Contact lens prescriptions are valid for 12 months from the date of the completed fit or evaluation.